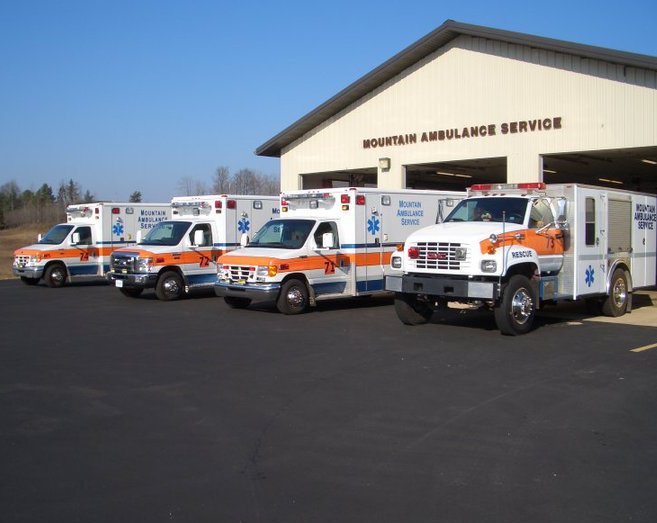 "Rescue 911, You've Watched It, Now Live It"
Join Our Team
---
Joining Requirements

Membership in the Mountain Ambulance Service is open to any person, male or female, who is a minimum eighteen (18) years of age and interested in helping the community. Applicants will be subject to a background check, and may be subject to drug and alcohol testing at any time. Membership may be obtained by having a member in good standing, sponsor a prospective member into the Service. After completion of the application process, the members of Mountain Ambulance Service will, by vote, accept or reject the prospective memberís application.

If you are serious about getting involved, there are a few steps that we must follow before you can become a member:
You need a valid drivers license and a reliable automobile.
You need to complete a Membership Application

and return this to the Mountain Ambulance Service. Your application will be reviewed by our Service Administrator and a quick background check will be completed on your drivers license.
An interview with our Recruitment and Retention Officers will be completed, much like a job interview, which it is.


If the Recruitment and Retention Officers feel that you are a likely candidate for the Mountain Ambulance Service, you will be invited to a monthly Service meeting and presented to the Service Membership.
The Service Membership will then vote on your application and have a final say on your application to join.
Do you have questions? We have put together a short FAQ sheet on Joining and may answer some questions you may have
:
New Member FAQ


The Mountain Ambulance Service is an equal opportunity organization and maintains a policy of nondiscrimination on the basis of race, color, religion, sex, or national origin. Harassment on the basis of any of the forgoing characteristics will not be permitted and violation of this may result in disciplinary action.

Application
All applicants must complete the Service's Standardized Membership Application. You can print out the pdf application or you can pick up an application by stopping in at the Mountain Squad Building.

Please return your application to:
Retention & Recruitment Officer
Mountain Ambulance Service
P.O. Box 85
Mountain, WI 54149
Phone (715) 276-6669 Fax (715) 276-6638
---
---